About
The concept of deep learning (DL) has been known in the neural network community for many years already. With the onset of more powerful computing facilities, especially the prevalence of graphical processing units (GPUs), DL has been applied successfully and effectively in many state-of-the-art applications including computer vision, speech recognition, object detection, drug discovery, and so on. DL basically uses deep neural network architecture with multiple layers to represent data with increasing abstraction and may be applied to supervised, unsupervised, as well as reinforcement learning. It is one of the fastest growing field of AI research.

The Asia Pacific Neural Network Society (APNNS) is a professional society that promotes active interactions among researchers, scientists, and industry professionals who are working in Neural Network and related fields in the Asia Pacific region. APNNS was formalized as a legal entity in 2014, having evolved from the previous Asia Pacific Neural Network Assemby (APNNA) that was established back in 1993 in Nagoya, Japan, under the leadership of Professor Shun-Ichi Amari. More information about APNNS may be obtained at the Society website - www.apnns.org.

The APNNS Advanced Forum Series on Deep Learning and Artificial Intelligence (DLAI) Winter School is catered to all interested students, engineers, and researchers who may have some basic knowledge of machine learning and AI.

Due to the overwhelming response of registrants, the venue has been moved to the main campus of King Mongkut's University of Technology Thonburi (KMUTT), from the KX Building. The dates remains on February 1-4, 2018. The Joint Symposium on Computational Intelligence (JSCI), organized by the IEEE-CIS Thailand Chapter will be collocated with DLAI.

The DLAI Winter School will cover many aspects of deep learning with several talks by world renowned researchers in form of lectures/tutorials/workshops and 2 panel sessions which will cover many of the active current topics in DL and AI. In addition, there is an Industry Session by IBM on Workshop on AI, as well as an Industry Hackathon Session by Krung Thai Bank (KTB).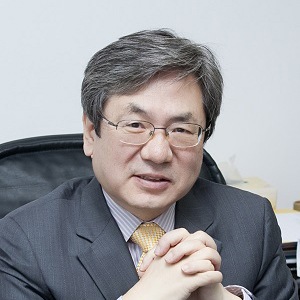 Soo-Young Lee
Professor of Electrical Engineering
Korea Advanced Institute of Science and Technology
Nikola Kasabov
Professor of Computer Science and Director KEDRI
Auckland University of Technology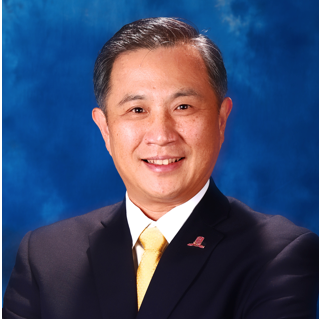 Irwin King
Associate Dean (Education), Faculty of Engineering and Professor at the Department of Computer Science and Engineering
The Chinese University of Hong Kong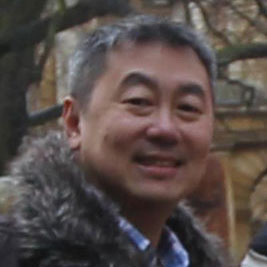 Simon James Fong
Associate Professor at Department of Computer and Information Science
Data Analytics and Collaborative Computing Laboratory
University of Macau, Taipa, Macau SAR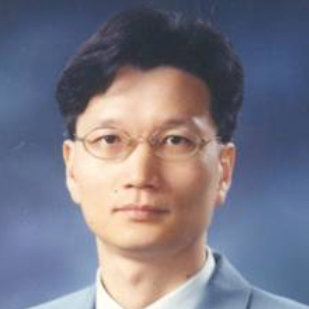 Sung-Bae Cho
Professor at Department of Computer Science
Yonsei University

Weng-Kin Lai
Associate Professor at Department of Electrical & Electronic Engineering
Tunku Abdul Rahman University College
REGISTRATION
APNNS Advanced Forum Series: Deep Learning and Artificial Intelligence Winter School
King Mongkut's University of Technology Thonburi (KMUTT), Bangkok, Thailand, February 1-4, 2018
Limited seats available.
We will confirm all registrants via an email.
FOR ACADEMIC
Academic's researcher, staff and students
FREE
The confirmation form has been already sent out to all registrants.
Please check your email and response
within Friday, 26 January 2018 accordingly
FOR INDUSTRY
KMUTT Alumni 2,500 Baht
General 5,000 Baht
Organizing Committee
Chair
Jonathan H. Chan, King Mongkut's University of Technology Thonburi

Phayung Meesad, King Mongkut's University of Technology North Bangkok
Kitsuchart Pasupa, King Mongkut's Institute of Technology Ladkrabang
Kiyota Hashimoto, Prince of Songkla University
Kuntpong Woraratpanya, King Mongkut's Institute of Technology Ladkrabang
Vajirasak Vanijja, King Mongkut's University of Technology Thonburi
Vithida Chongsuphajaisiddhi, King Mongkut's University of Technology Thonburi
Location
King Mongkut's University of Technology Thonburi (KMUTT)
126 Pracha Uthit Rd., Bang Mod, Thung Khru, Bangkok 10140, Thailand.
Phone: +66 2470 8000, +66 2427 0039
KMUTT MAP